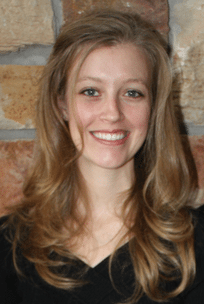 From time to time MankatoFamilyLaw.com accepts  guests posts that are well written and valuable to the subscribers, this is one of those posts.  A very intriguing, relatively new concept to come to Southern Minnesota. 
On the Brink of Divorce and Unsure How to Proceed?  
Discernment Counseling is for you!
When two people marry they intend for their futures to be linked together forever.
The decision of whether to divorce is complicated and emotionally charged. Few people "want" a divorce, but many feel unable to identify alternatives that offer hope of change and healing. If you or your spouse are considering divorce but are not completely sure that's the best path, you are in a tough spot. And Discernment Counseling is designed for you. In the past, when people were
unsure of whether to divorce or work on the marriage, they entered couples counseling. Traditional couples counseling is a great resource—when used correctly. Traditional couples counseling assumes that both spouses are in counseling to actively save the marriage. However, recent research shows that often one partner wants to preserve the relationship and the other is leaning towards divorce. Each spouse has different views and goals which lead to increased feelings of alienation. These are the couples that get stuck and leave therapy feeling out of hope.
Discernment Counseling is different:
The goal is not to solve problems in the relationship, but to figure out whether the problems can be solved.
It recognizes that each spouse has different views, needs, and goals.
It involves mainly individual conversations with each, to allow exploration of individual contributions to problems and options available.
From Discernment Counseling you gain:
 A deeper understanding of what has happened to the relationship and each person's contributions to the problems
It's important for each party to see their own contributions to the problems and the possible solutions. This understanding will be useful in this relationship or in future relationships if this one ends.
Clarity and confidence about next steps

Repair the relationship to health
Move toward separation or divorce
Remain in the marriage as it is to wait for a more appropriate time for such a decision

 Help finding professionals to facilitate that next step
Professionals to help with a constructive divorce or separation OR
Help formulating a reconciliation work plan to create a healthy, successful marriage
Discernment counseling can be as brief as one session and as long as five sessions. You decide each time whether to come back for a subsequent session. The sessions are usually 1.5- 2 hours in length.
Recent research, by Doherty, Harris, and Wilde (2016), reported on the first one hundred couples to have completed Discernment Counseling. These couples were identified as highly distressed and all on the path to divorce (half had already seen a divorce attorney.)
Following Discernment Counseling.
47 % of the couples decided to try to reconcile and restore their relationship to health
41% of the couples chose to pursue divorce
12% decided not to make a decision but stay the course for the time being
2 years after entering Discernment Counseling, 38% were still married, most had successfully finished treatment
My intention is not to eliminate divorce as an option for ending a toxic marriage. However, this research shows that there may be a significant number of couples on a path toward divorce who could benefit from slowing down and gaining clarity and confidence in their decision making to help them avoid regrets in the future.
Discernment counseling is NOT suitable when
one spouse has made a final decision to divorce and wants counseling to encourage the other spouse accept that decision
there is a danger of domestic violence
there is an Order of Protection from the court
one spouse is coercing the other to participate
Couples come to professionals for assistance at a most vulnerable time of their lives. They are seeking help to shape their future into one with less conflict, pain, and distress. My belief is that when divorce is on the table, it is essential that couples seek assistance from those who view their relationships as something to be treated with care–whether they end up living in one home or two. My hope is that I can support couples on the brink of divorce by offering the opportunity
to gain clarity and confidence in making one of the most significant decisions regarding the future of their family, their finances, and their emotional wellbeing.
Written by: Katie Kleinschmidt, MS, who is a Licensed Marriage and Family Therapist, has a Registration as a Play Therapist, is a Discernment Counselor, and Mediator.
Katie Kleinschmidt
Pierce Ave, Suite #114
North Mankato, MN 56003
(507) 625-7322
[email protected]
www.tmcmediation.com
Information obtained in mankatofamilylaw.com may contain knowledgeable content about Minnesota Family Law that may be considered beneficial to some; however, in no way should this website or its contents be considered legal advice. Mr. Kohlmeyer is a Minnesota licensed Attorney and cannot provide legal services or guidance to those outside of Minnesota. If you wish to retain Mr. Kohlmeyer as your Attorney in your Family Law matter, contact 507-205-9736.