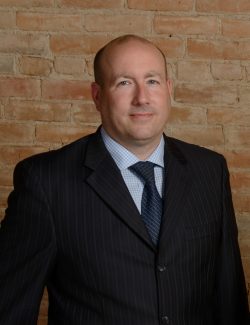 Jason C. Kohlmeyer
Family Law Attorney
507-725-0877
Request Consultation
[lexicata-contact-form]
 

Jason Kohlmeyer
One of the founding partners of Kohlmeyer Hagen, Law Office Chtd., Jason Kohlmeyer has spent a career attempting to perfect the practice of family law.  He teaches other lawyers throughout the state and nation about family law and trial tactics and how to solve family law problems.
Since moving to Mankato in 2000 he has practiced family and serious criminal defense.  Handling many types of family law cases including farm divorce cases, custody, paternity, grandparent rights and just about every other facet in the family law arena.
Jason also is an accomplished instructor, teaching at both the university level and to his fellow attorneys many times a year.  He has presented at the American Bar Association's Annual and Mid-Year meetings, the Association of Trial Lawyers of America annual meeting as well as for the Minnesota State Bar Association and MN Continuing Legal Education on a frequent basis.  For a full list of speaking engagements please click here.
Jason has received a variety of awards and accolades including:
Recognized in Best Lawyers in America 2018 – Family Law
Included in the U.S News and World Report "Best Lawyers" Best Law Firm, Family Law – Tier 2
Named a "SuperLawyer" 2014, 2015, 2016, 2017, 2018
named a "Rising Star" by Minnesota Super Lawyers 2003-2013
Named Fellow of the American Bar Association
"Star of the Quarter" by the American Bar Association-YLD
Named one of 10 "up and coming lawyers" by Minnesota Lawyer Magazine, 2002
Past Chair of Family Law Section for the Association of Trial Lawyers of America
Past Fellow, American Bar Association Family Law Section to the YLD
Past Board of Governor member for the Minnesota State Bar Assoc. Criminal Law Section
International speaker on both criminal and family law issues
Rated a perfect"10″ by avvo.com, lawyer ranking organization
Graduate of the NITA trial advocacy college
Past President of the 6th District Bar Association.
Jason is also a six year veteran of the Minnesota Army National Guard where he served first as an intelligence analyst and finished his career as an infantry squad leader.   He now lives in Mankato, with his wife and children.  Aside from practicing law Jason travels as well as writing, having recently completed his first book. "The Divorce Survival Guide: Getting Divorce in Minnesota" available on Amazon.com.
---